Aromatherapy candle tablets: Soy wax 100g
step:
1. Ready to use the materials, you must first think about the shape, it is best to put the materials on the side of the shape, otherwise the candle will soon be too late to do.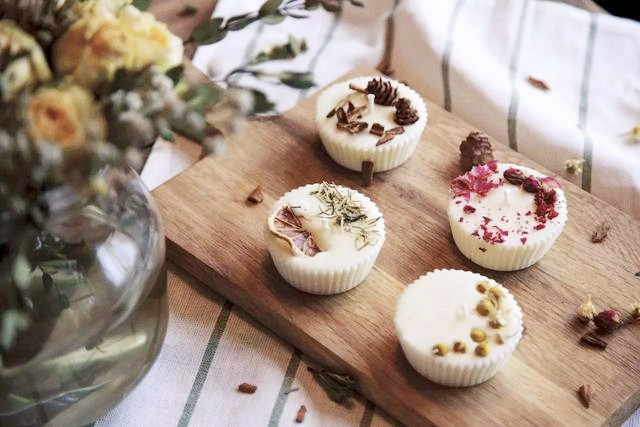 2. Then start to burn the soy wax, burn to dissolve, turn off the fire and add flavor (can be saved), pour into the mold, the surface is decorated with flowers and plants. It is recommended to pour 2 molds first, wait for the flowers to be placed, and heat the remaining candles and pour them into the other two molds. My experience is that it will be too late to do 4 pieces together. 100 grams made 4 pieces, the mold should be silica gel, otherwise it is difficult to demould.
3. Take out the nailed string (nails and ropes are available in the shop where you buy soy wax)
Hebei Huaming Laye Limited Company
Business Type:Manufacturer
Product Range:Paper Boxes , Paper Boxes , Chandeliers & Pendant Lights
Products/Service:Pillar Candles , Glass Candles , Scented Candles , Birthday Candles , Led Candles , Art Candles
Certificate:BSCI , ISO9001 , CE , FDA , MSDS , RoHS
Company Address:Room 1308,Gelan Business Building ,NO.256 Xisanzhuang Street, Shijiazhuang, Hebei, China
Previous:
3 misunderstandings from the use of scented candles
Next:
How do you make these beautiful candles?