Although the smell of a warm and romantic candle is very attractive, it has to be a little bit sloppy!
When you want to enjoy a delicious candlelight dinner, then the Scented Candles are not suitable for igniting on the table. Only the scentless candles can highlight the tempting taste of food! The scent of mint is clearly not suitable for igniting before going to bed.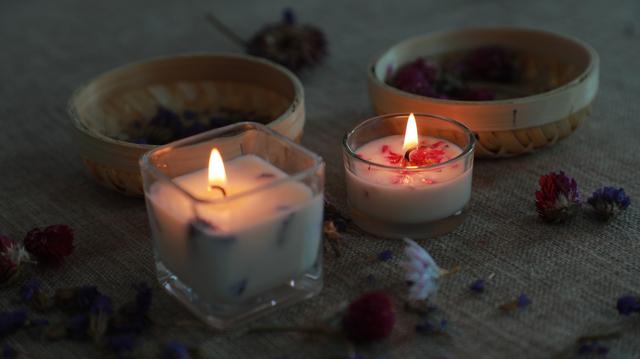 Chamomile: Sweet smell, a bit like apple, can soothe your mood, calm your irritability and relieve stress.
Lavender: A unique aromatic herb scent that contains linalool as an excellent anti-depressant ingredient that relieves stress. Putting lavender on bed before you leave your troubles behind your head, tomorrow is another exquisite pig girl, really a sleep aid artifact!
Balsam Fir: When you are overwhelmed by work, you will feel a positive and uplifting sensation, clearing your mind, and refreshingly entering the working state. I strongly recommend that the office staff send a copy, after all, I love work, work makes me happy!
Grapefruit: Grapefruit is a citrus plant. The aroma is very pleasant, fresh and refreshing. It is said that the taste of grapefruit makes people look young and full of flavor.
Mint: Needless to say, just like when you apply wind oil to your temples, the cool taste of mint not only keeps your mind clear, but also relieves headaches, nausea and nervousness.
Rosemary: Rosemary can effectively relieve anxiety, refresh and refresh, but also improve memory and focus more attention. Do not miss the little fairies who often use the brain!
Hebei Huaming Laye Limited Company
Business Type:Manufacturer
Product Range:Paper Boxes , Paper Boxes , Chandeliers & Pendant Lights
Products/Service:Pillar Candles , Glass Candles , Scented Candles , Birthday Candles , Led Candles , Art Candles
Certificate:BSCI , ISO9001 , CE , FDA , MSDS , RoHS
Company Address:Room 1308,Gelan Business Building ,NO.256 Xisanzhuang Street, Shijiazhuang, Hebei, China
Previous:
How do you make these beautiful candles?
Next:
The benefits of scented candles and essential oils